About Us
All Seasons Pest Control
Premier Pest Services Since 1986
Timothy A. Gamble, the owner of All Seasons Pest Control, was just a young man with a dream to start and run his own successful pest control business early in his life. Tim was originally interested in becoming a Park Ranger coming out of High School, and he started working in the pest control industry in the early 1980s. He took on a passion for pest control as he saw a need to give the local community better service than what he was seeing being provided. With his start in 1986, he set out to build his company on integrity and loyalty to his customers and has taken pride in doing so for the last 37 years. He shared his passion and knowledge of pest control with his son, Noah. They have been working side by side for the last 7 years now, continuing to grow the company and give support and honest work to the community with the best team a company can ask for.
Image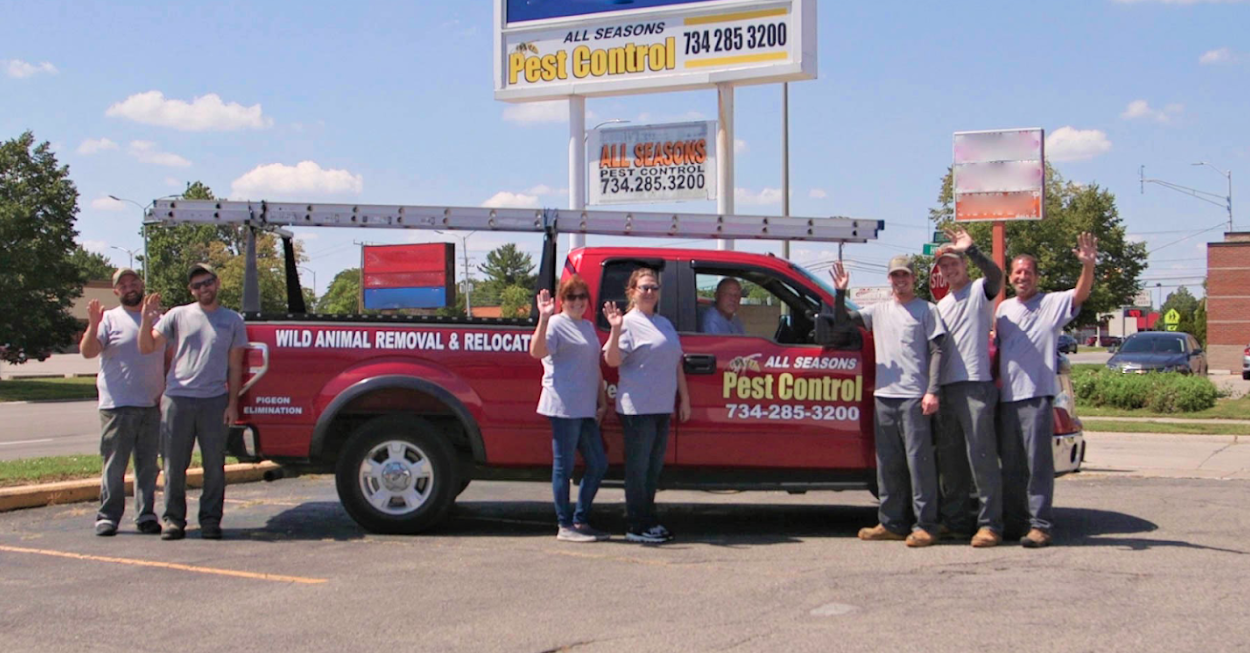 Our Values
Culture: We strive to perform at the highest of our capabilities, provide exceptional service to our customers, always try to improve, be a part of the team, learn from mistakes, and do not dwell on them.
Values: Good judgment, communication, passion, honesty, reliability, dedication, confidence, and conscientiousness.
Community Involvement: Sponsor Flat Rock, Monroe, Allen Park, and Huron Schools; Southgate Little League; Southgate Educational Foundation; City of Southgate Police Department.
Awards
2023 Top Rated Business in the State
2022 NextDoor Neighborhood Favorite
2020 Best Pest Control of Southgate
2022 Expertise.com Best Pest Control Services of Detroit and Dearborn
Home Advisor Screened and Approved
BBB Accredited and A+ Rating
NPMA.org Trusted