Image
Get Same-Day Pest Control in Dearborn
Pest Control in Dearborn
No matter what season it is, pests are always looking for a way to sneak into your home. They use cracks in the foundation, gaps around utility lines, attic vents, and countless other openings you don't even notice. Luckily, it's easy to protect your home with our pest control in Dearborn! We have the experience and equipment needed to handle any infestation, no matter how overwhelming it might seem.
Our exterminators will protect your home from:
Ants
Beetles
Centipedes
Crickets
Earwigs
Fleas
Flies
Ladybugs
Stink Bugs
And More!
Image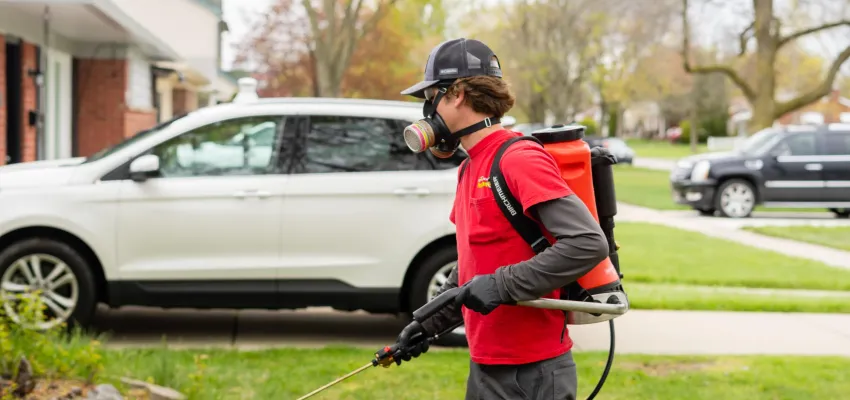 Image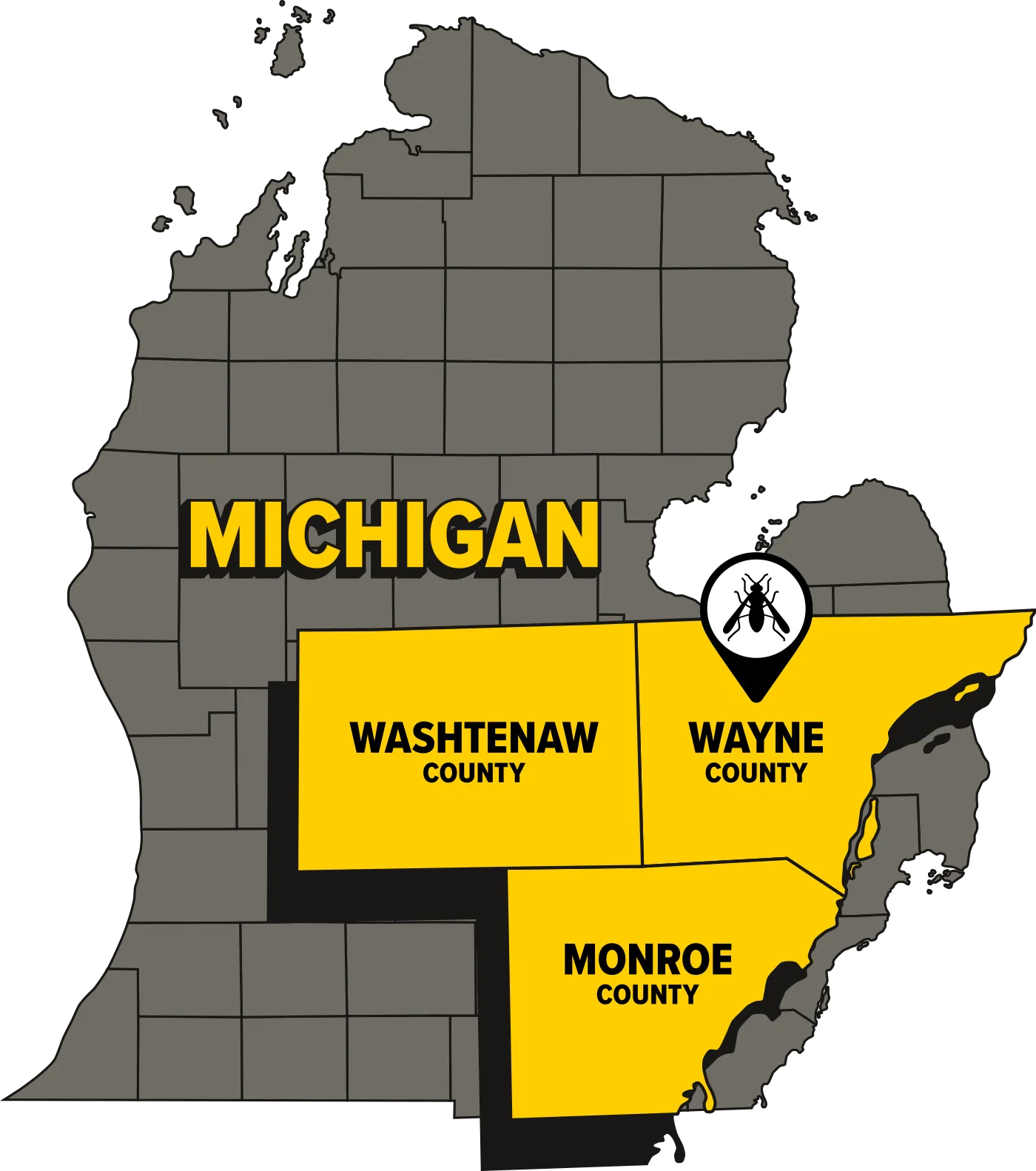 Treatments That Are Tailored to You
Every pest infestation is different, depending on your home's location and layout, the season, the environment, and countless other factors. That's why we always take the time to create a custom treatment plan instead of using a one-size-fits-all approach. This ensures you see results as soon as possible.
When you partner with us for pest control in Dearborn, we will:
Search your home for potential entry points that pests are using.

Talk with you to learn more about your concerns and what you've seen.

Eliminate pests using products that are both safe and effective.

Re-treat as needed to make sure you get the relief you deserve.
Guaranteed Relief from Pests
Your happiness is important to us, which is why we work carefully to get the job done right the first time. If you have any problems after our visit, all you have to do is let us know, and we'll return to re-treat at no additional cost. It's that easy! You can always count on the experts here at All Seasons for the best pest control in Dearborn. Not in Dearborn? We offer pest services in Detroit and the surrounding area. 
Bed Bug Exterminator in Dearborn
If bed bugs are keeping you up at night, trust the experts here at All Seasons! We offer bed bug control in Dearborn that is customized to your home's unique needs, safe for your family, and fast. Our experts will eliminate even the most well-hidden bed bugs, including the ones in your mattress or under sofa cushions. You'll also be able to come back to your home in just a few hours!
Our bed bug exterminators provide:
An inspection of every part of your home to determine what rooms are affected.

Specialized machines that slowly raise the temperature and eliminate bed bugs.

Liquid treatments that target pests around doors, windows, and baseboards.

Easy-to-follow instructions on how to prepare your home before our visit.

Follow-up appointments to make sure our treatments are working.

And more!
Stinging Insect Exterminator in Dearborn
Sharing your yard with wasps or hornets can make it scary to go outside. These insects easily become aggressive if you get too close to their nests, putting you at risk for stings and allergic reactions. That's why it's important to seek professional services! Our experts have the correct safety equipment needed to complete the job.
Our stinging insect control in Dearborn includes:
Wasp removal
Hornet removal
Bee removal
Yellowjacket removal
Nest removal
Rodent Exterminator in Dearborn
Our experienced rodent exterminators in Dearborn have been providing reliable rodent control since 1986. With 37 years of experience, we can tackle any infestation, no matter how big or intimidating it may seem. Also, we guarantee results for your peace of mind, offering free re-treatments if you're not completely satisfied.
Our rodent extermination service includes:
Rodent inspection to identify entry points and nesting sites
Exterior rodent baiting to target hard-to-reach critters
Interior trapping with tamper-proof boxes for safe and effective removal
Rodent exclusion to repair entry points and prevent future infestations
6-month interior guarantee for guaranteed results
3-month exterior guarantee for ongoing protection
Repair entry points to stop rodents from sneaking inside