Image
Same-Day Exterminators in Southgate
Pest Control in Southgate
Your home is a place for your loved ones, not for pests. No matter what kind of insects are creeping around, the experts at All Seasons have you covered. We offer pest control in Southgate that's designed to quickly treat any infestation, even ones that seem stubborn or overwhelming. You'll start seeing results in no time; we guarantee it.
Our expert exterminators will protect your home from:
Ants
Beetles
Centipedes
Crickets
Earwigs
Fleas
Flies
Ladybugs
Stink Bugs
And More!
Image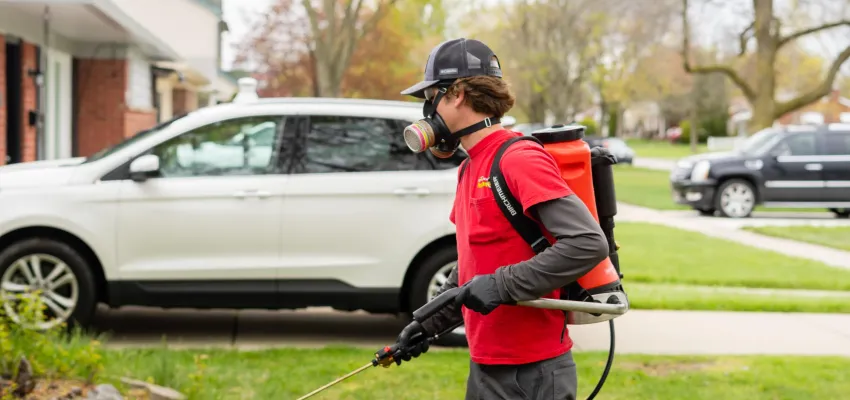 Image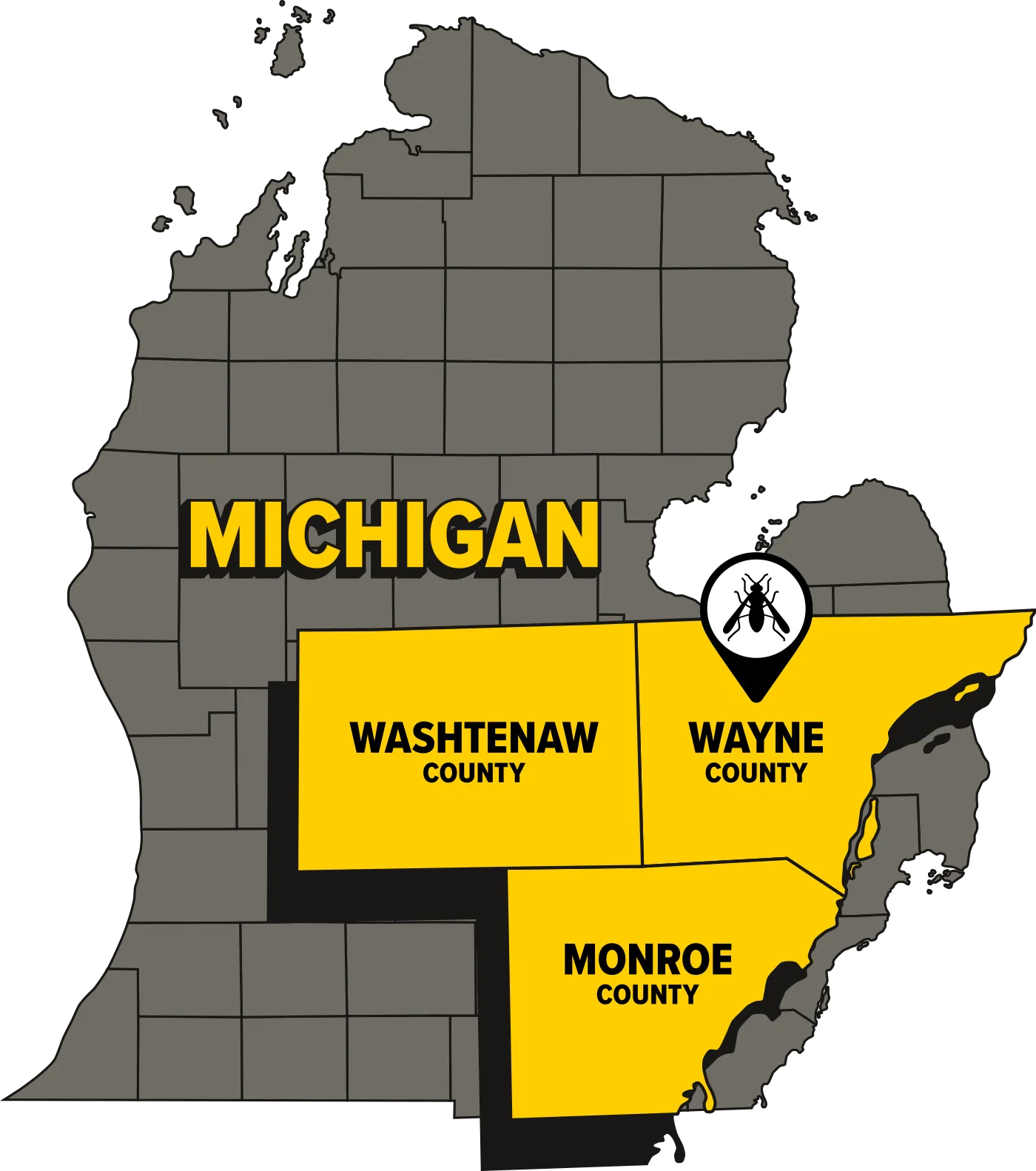 Personalized Pest Control Services
We know how disruptive pests are, which is why we strive to get the job done right the first time. Our experts always take their time to create a personalized treatment plan for your property. This ensures we know what pests are present, where they're coming from, and how bad the problem is. We use all of this information to give you pest control in Southgate that's more effective, faster, and hassle-free.
Our pest control services include:
A thorough inspection to get things started.

Treatments tailored to the needs of your home and family.

Products that are safe to use around your loved ones.

Our satisfaction guarantee and free re-treatments.
Trust the All Seasons Family
Since our start, we've been a family-owned pest control company. That shapes everything we do, and we wouldn't have it any other way! You can trust that All Seasons always has your best interests at heart. Our exterminators will treat your home as if it were their own, using safe products and working carefully to keep your loved ones protected. That's pest control you can trust! Not in Southgate? We offer pest control in Detroit and nearby cities. 
Bed Bug Treatment in Southgate
No matter how neat and tidy your home is, you're still at risk for a bed bug problem. These infestations can happen to anyone at any time. That's one reason they're so scary for most homeowners! But with our bed bug exterminators on your side, you don't have anything to worry about. We'll create a custom treatment plan that's sure to work, helping you get a good night's sleep in no time.
When you choose our bed bug treatment in Southgate, we will:
Search your home for signs of an infestation.

Use specialized heaters to safely remove bed bugs of every life stage.

Follow-up with a spray around baseboards, windows, and furniture.

Schedule a re-inspection to make sure your problem is solved.

Keep you informed throughout the treatment process.
Stinging Insect Control in Southgate
It's hard to relax outside when you're always worried about getting stung by wasps or bees. Instead of trying to tackle a nest on your own and putting yourself in danger, trust our stinging insect control in Southgate. We have the tools and experience needed to safely remove these pests and keep your loved ones safe all summer long. Don't just take our word for it; schedule your appointment today and see for yourself!
Our bee and wasp removal includes:
An inspection to find all the existing nests, empty or not.

Treatments that are safe to use in your backyard but still effective.

Removal of old nests to discourage new wasps from using them.

Guaranteed protection from wasps, yellow jackets, bees, and more with a six-month warranty.
Rodent Exterminator in Southgate
Get rid of rats and mice in Southgate with our reliable rodent control service. Trust All Seasons Pest Control to handle your infestation and keep your home rodent-free.
Here's how our rodent control service works:
Rodent inspection to identify entry points and nesting sites
Exterior rodent baiting to prevent infestations
Interior trapping for hard-to-reach critters
Rodent exclusion to repair entry points and stop future infestations
6-month interior guarantee for peace of mind
3-month exterior guarantee to keep rodents away
Repair of entry points to prevent re-infestations
Southgate, Michigan naturally attracts rats and mice due to its specific city features. But with our rodent exterminators in Southgate, you can prevent and eliminate infestations. Our ongoing rodent control service and expert exclusion techniques will ensure a rodent-free home. Say goodbye to rats and mice today!