Image
Get 10% Off Pest Control in Wyandotte
Pest Control in Wyandotte
Being a homeowner is great, but trying to keep pests out of your space can be a real hassle. If you're looking for an effective way to pest-proof your home, look no further than All Seasons. We offer pest control in Wyandotte that's tailored to your property's specific needs to give you guaranteed results. It's easy to protect your home from nuisances like:
Ants
Beetles
Centipedes
Crickets
Earwigs
Fleas
Flies
Ladybugs
Stink Bugs
And More!
Image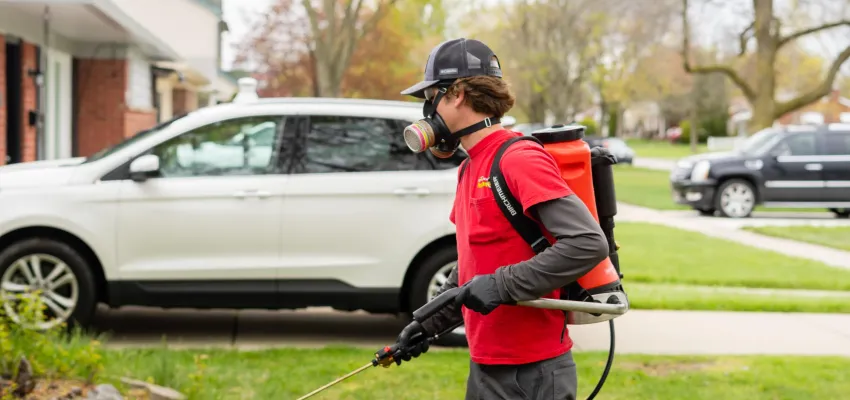 Image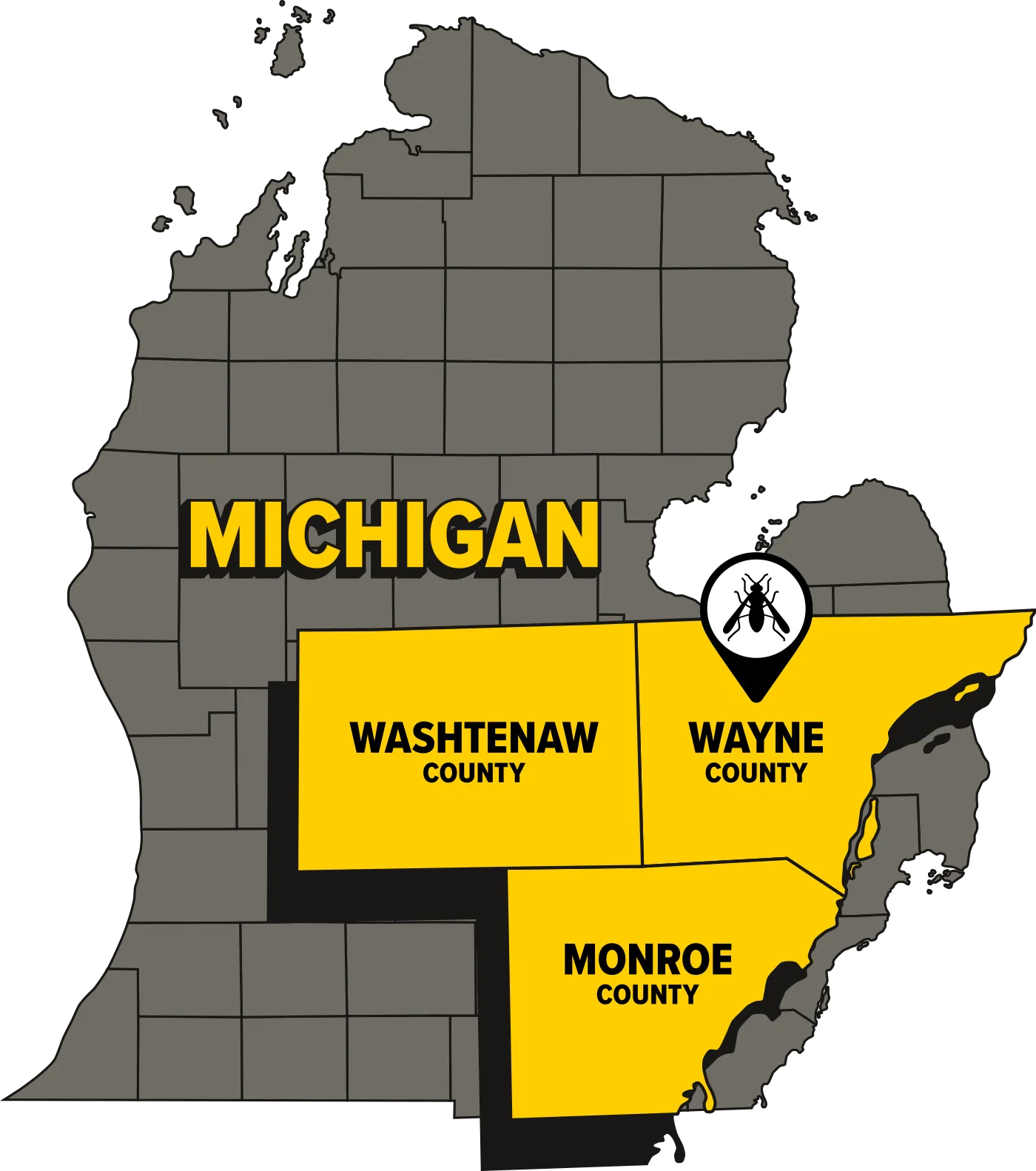 Personalized Treatments for Long Lasting Results
If you've ever tried to get rid of pests on your own, you know how frustrating it can be. Insects hide in the smallest nooks and crannies around your home, making it difficult to find them. Treating them is even harder, especially if you're using store-bought treatments that don't target infestations at the source. For hassle-free relief, trust our pest control in Wyandotte. Our exterminators will take care of all the hard work for you!
Our pest control services include:
A thorough inspection to look for signs of pest activity.

Treatments that are customized based on our findings.

Products that are both effective and safe to use around your family.

Long-term protection from a variety of infestations.

Free re-treatments if pests persist after we're done.
Guaranteed Pest Protection
As a local, family-owned business, our customers mean everything to us! To ensure you have the best experience possible, we're always willing to go above and beyond to help. That includes offering a satisfaction guarantee. If pests come back after our visit, just let us know, and we'll re-treat at no additional cost. You can trust that our exterminators in Wyandotte will get the job done right. Not in Wyandotte? Our Detroit exterminators service all around the area!
Bed Bug Exterminator in Wyandotte
Bed bugs can leave behind itchy bites, stain your bedding, and make it impossible to get a good night's sleep. While store-bought products might seem like the fast-acting solution you're looking for, they can actually drive bed bugs deeper into your home and make the problem worse. For real relief, you need professional bed bug control in Wyandotte. Our experts will create a treatment plan just for you and help you along every step of the way, ensuring you see results in no time.
When you choose All Seasons, our bed bug exterminators will:
Complete an inspection to determine how big the infestation is.

Help you prepare your home for our visit for a stress-free experience.

Eliminate bed bugs of all life stages using family-friendly heat treatments.

Treat furniture, around windows and doors, and baseboards with liquid treatments.

Schedule a follow-up and re-treat as needed.
Stinging Insect Exterminator in Wyandotte
Sharing your yard with stinging insects makes it impossible to enjoy your time outside, no matter how beautiful the weather is. Aggressive pests like wasps and yellow jackets can attack if you get too close to their nests, putting you and your loved ones at risk for painful stings and allergic reactions. For the protection you deserve, trust our stinging insect control in Wyandotte. Our exterminators have the proper equipment to get the job done quickly and safely, and will provide you with:
A detailed inspection to find nests, even if they're in hard-to-reach places.

Treatment that's proven to get rid of hornets, wasps, and yellow jackets.

Removal of hives or nests to discourage future infestations.

Open communication throughout treatment so you always know what's going on.

Guaranteed results for your peace of mind.
Rodent Exterminator in Wyandotte
Don't let rats and mice run wild and wreak havoc on your peace of mind any longer! At All Seasons Pest Control, we have the expertise and experience to tackle any rodent infestation, no matter how big or intimidating. Say goodbye to these unwanted guests and hello to a pest-free home with our top-notch rodent control in Wyandotte. Here's what sets us apart:
Exterior Rodent Baiting: We will strategically install tamper-proof bait stations outside your home to lure and eliminate rodents before they can make their way inside.
Interior Trapping: Say goodbye to traditional snap traps! Our rodent exterminators use tamper-proof boxes that are safe for your family and pets while effectively trapping and removing rats and mice.
Rodent Exclusion: We won't just get rid of the current infestation, but also prevent future ones by repairing entry points and sealing off potential access areas.
Reliable and Ongoing Service: Our commitment to your satisfaction doesn't end with a single treatment. We offer ongoing rodent control service to keep your home rodent-free all year round.
City-Specific Expertise: Wyandotte has unique features that naturally attract rats and mice. Our rodent control service is tailored to address the specific challenges of your area, ensuring effective and long-lasting results.
Same-Day Service: When you call All Seasons before noon, we'll have someone out there to address the issue later that day. 
Don't let rats and mice take over your home any longer. Trust All Seasons Pest Control for reliable and professional rodent removal in Wyandotte. Call us today and take advantage of our limited-time offer of $10 off rodent control.