Image
Get a Free Quote on Pest Control in Allen Park
Pest Control in Allen Park
Pests are always looking for food, water, and shelter, which makes your home the perfect place for them. Bugs will use the smallest openings to sneak inside, including cracks in the foundation or gaps under doors. Instead of worrying about ants or centipedes crawling around, call the professionals at All Seasons! We offer pest control in Allen Park that's guaranteed to work, so you can get the peace of mind you deserve.
Our exterminators will protect your home from:
Ants

Beetles

Centipedes

Crickets

Earwigs

Fleas

Flies

Ladybugs

Stink bugs

And more!
Image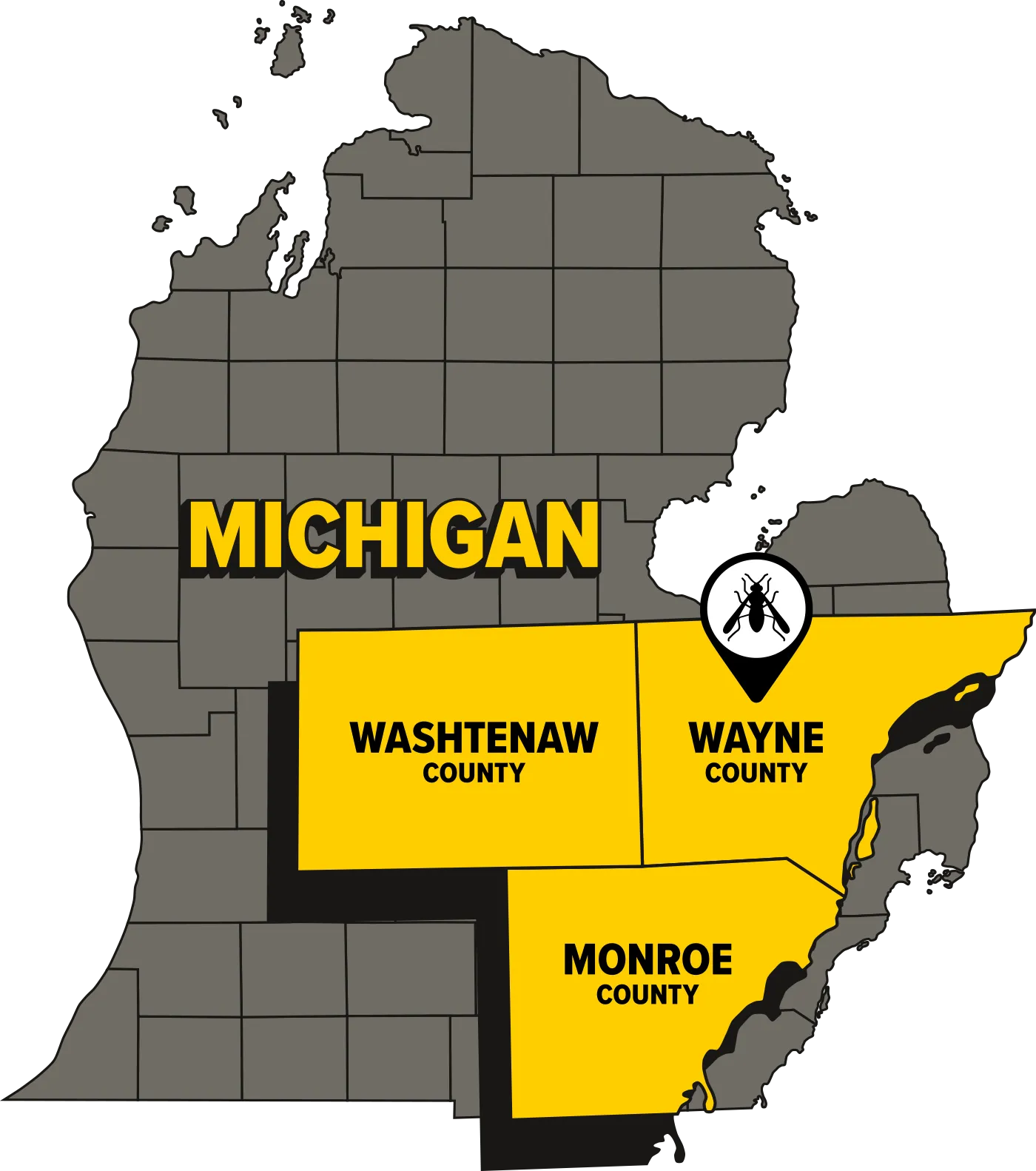 Fast Relief with Same-Day Services
You shouldn't have to wait for relief from unwanted pests, especially if they're putting the well-being of you and your family at risk. When you choose our pest control in Allen Park, we'll be there as soon as the same day to start treatment! Just give us a call before noon, and one of our friendly experts will be there to start with an inspection and help you figure out the next steps.
When you trust our pest exterminators, we will:
Complete a thorough inspection to learn more about your home's unique needs.

Create a custom treatment plan to ensure you see results as soon as possible.

Eliminate existing pests while protecting your property from future problems.

Schedule recurring treatments for year-round relief.

Re-treat for free if you still have problems after our visit.
See Guaranteed Results
We know our pest control in Allen Park really works, but you don't have to just take our word for it! We offer a satisfaction guarantee that includes re-treatments at no additional cost. If you're not completely happy after our visit, give us a call, and we'll be back in no time to make things right. That's the kind of stand-out service you get from All Seasons! Not in Allen Park? Check out our Detroit pest control services!
Bed Bug Treatment in Allen Park
Having a bed bug infestation is the worst! These pests easily sneak inside on secondhand furniture or inside your luggage, then quickly multiply and spread throughout your home. Instead of putting up with pests for a single day longer, trust our bed bug control in Allen Park. We use safe, effective treatments to target the infestation at its source and give you the best results possible.
When you partner with us for bed bug removal, we will:
Carefully inspect your home to determine what rooms are affected.

Eliminate bed bugs using family-friendly heat treatments.

Treat as needed using liquid applications in spots like entrances or baseboards.

Schedule follow-ups to make sure you get the relief you need.
Stinging Insect Control in Allen Park
Wasps, hornets, and bees aren't just annoying, but they can also be dangerous. These insects are defensive and will sting if they feel threatened, causing painful welts and putting you at risk for an allergic reaction. Instead of using store-bought sprays or trying to knock down a nest on your own, trust our stinging insect control in Allen Park. Our exterminators have the products, tools, and experience needed to get the job done right.
Our stinging insect control protects against:
Wasps
Hornets
Yellowjackets
Bees
And their nests!