Ant Control in Detroit
Ant infestations can pop up almost overnight, leaving you with a kitchen full of unwanted pests and a pantry full of contaminated food. Instead of spending your time and money on ineffective store-bought remedies, trust the experts at All Seasons Pest Control! We use high-quality products to get rid of ants safely and quickly, giving you the relief you need in no time.
Fast & Effective Same-Day Services
Ants can pop up at any time, making you feel uncomfortable and putting your health at risk. Luckily, our Detroit ant exterminators are always ready to spring into action with same-day services! When you give us a call before noon, we'll be at your door within just a few hours, ready to start treatment and give you a pest-free home. Already have an ant control service scheduled? Download our Ant Treatment Preparation Instructions to learn more!
See Results with Custom Treatment
Just like every home is unique, so is every ant colony. Their size, location, and even layout can vary from colony to colony, which is why one-size-fits-all treatments are ineffective. With our ant control, we tailor our approach based on your specific needs. One of our Detroit exterminators will walk your property and search for signs of ant activity, then use their findings to build a treatment plan. This gives you the results you need as soon as possible!
When you partner with us for ant control in Detroit, we will:
Inspect every crack and crevice of your home to learn more about the infestation.

Determine what species of ant has invaded your space.

Design a custom treatment plan that meets your property's specific needs.

Use the latest products and methods to eliminate ants safely.

Address your questions and concerns throughout the treatment process.
Why is Ant Control Important?
They're certainly annoying, but ants can also be a danger to you and your loved ones. Ants can cause painful bites, spread bacteria, and damage your property. Instead of hoping an infestation goes away on its own, trust All Seasons for the protection you deserve. We'll get rid of ants at their source to ensure you get long-lasting relief.
Say Goodbye to Ants for Good
If you've ever tried to treat ants on your own, you know how impossible it can seem. Even after treatment, they just keep coming back. With our ant control services, you don't have to worry about this happening. That's because we offer a six-month warranty! If pests return during that window, let us know, and we'll re-treat for free.
Image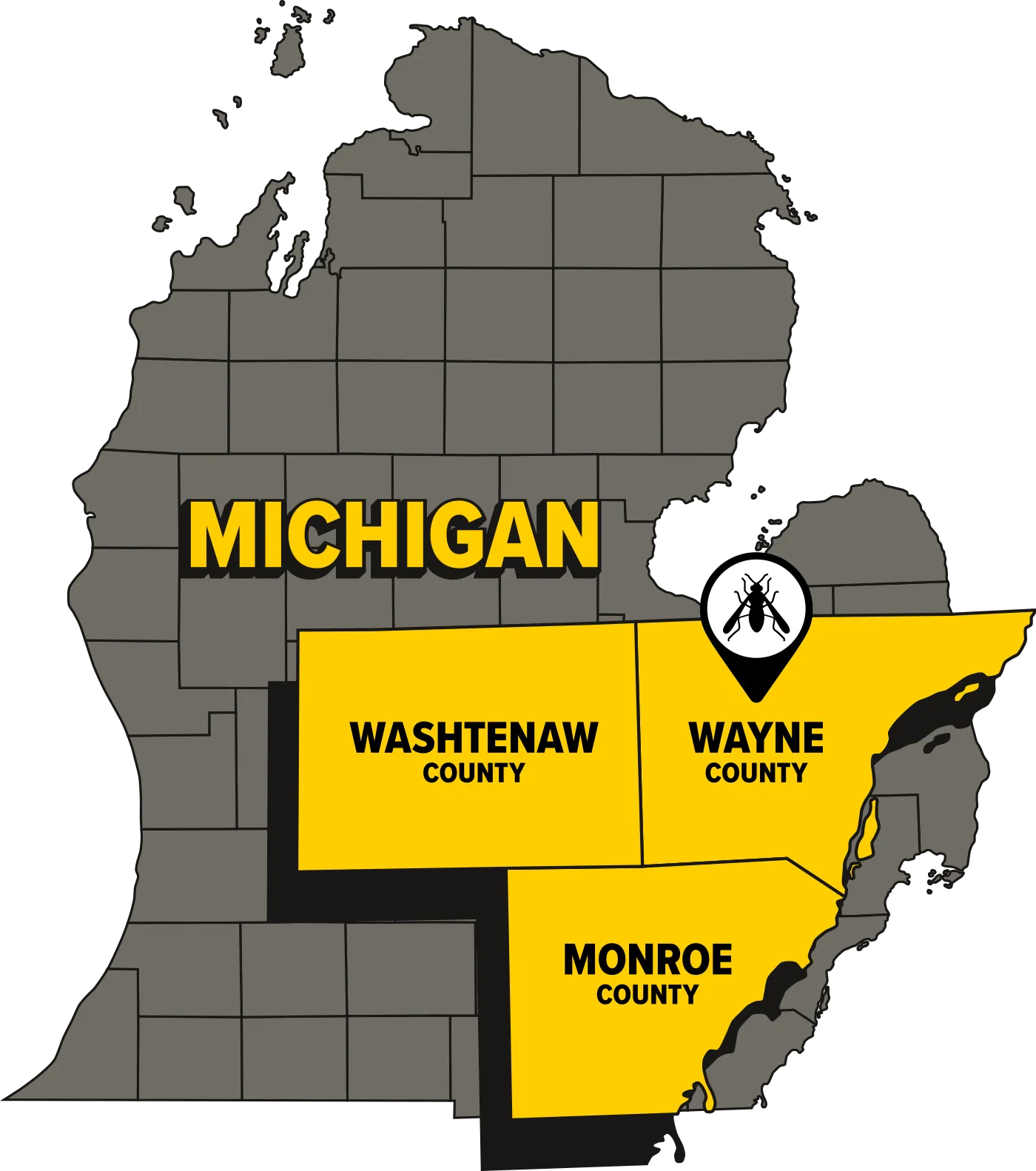 Ant Control Service Area
No one wants to share their home with ants, and with our services, you don't have to! Our ant control will protect you and your home from ant infestations all year long. See if we service your city: