Wildlife Removal in Detroit
Are wild animals finding their way into your home or business? At All Seasons, we provide humane animal trapping and relocating services guaranteed to protect you and your property. No matter what animal problem you have, you can count on us! Our wildlife exterminators protect against the following:
Raccoons

Opossums

Groundhogs

Squirrels

Skunks

Birds

Pigeons

Sparrows

And more!
Why Animal Removal and Relocation?
The occasional raccoon or squirrel on your property might not seem like a big issue, but allowing wild animals to reside in your space can cause serious problems. Our wildlife and pest control company in Detroit has got you covered! Here are some of the reasons we recommend our animal removal and relocation services:
Wild animals can cause significant damage to your roofs, attic insulation, and siding. 

Raccoons and other wildlife are nocturnal, so they can keep you up all hours of the night. 

Wild animals can break into your home and have a great place to raise their young.
Bird Control in Detroit
Birds, pigeons, and sparrows are a nuisance and can cause health problems and property damage to your home or building. If they've taken over your residential or commercial property, you need a professional team to remove them. At All Seasons, we have provided quality and effective bird removal services in Detroit and the surrounding area since 1986. Here is why we recommend professional bird removal: 
Bird droppings and nesting can carry diseases and cause property damage since they are acidic.

Birds can contaminate warehouses that have food production and inventory. 

Continuous bird-dropping cleanup can be costly. 

Bird nests can clog drains and be a fire hazard near outside lighting. 

Bird droppings can be a liability in a slip-and-fall case. 
Same-Day Service From the Locals
If birds or other wild animals have invaded your home, we understand that it can cause quite a bit of stress. Luckily, the locals at All Seasons are here to help! We offer same-day service to eliminate unwanted critters as quickly as possible to alleviate your worries. Just give us a call before noon, and we'll be out to help the very same day. We've been providing the best wildlife services in Detroit since 1986, so you can trust us!
Image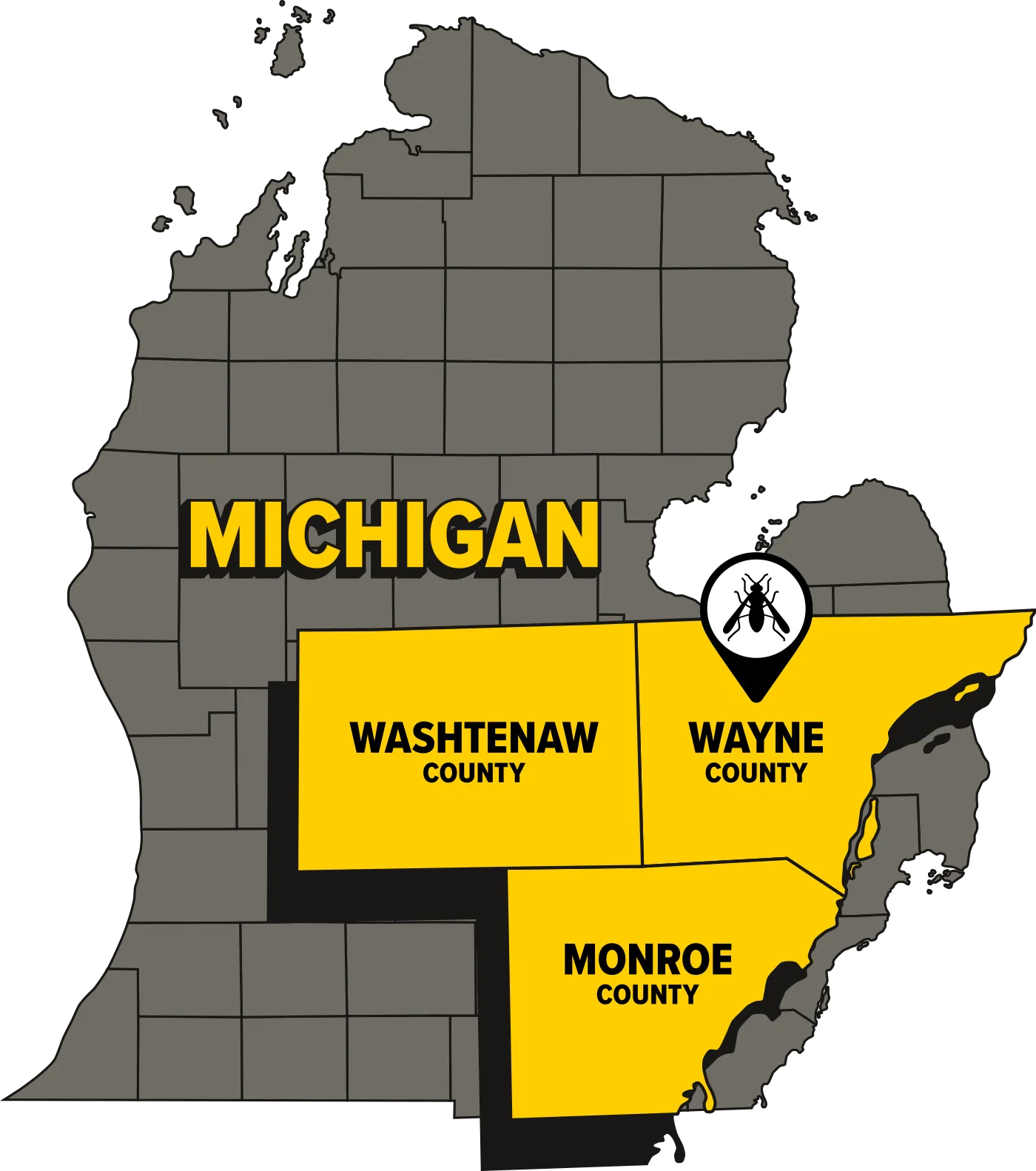 Wildlife & Bird Control Service Area
Wild animals and birds can be a real nuisance. As a locally-owned company, we love to help our neighbors. For services you can trust, give us a call! We service: