Image
Guaranteed Pest Control Services in Taylor, MI
Pest Control in Taylor
Between dirty dishes, pet food, and forgotten crumbs, it's easy to accidentally invite pests into your home. Thankfully, it's just as easy to get rid of them with our pest control in Taylor! We've been in business since 1986, so we've seen everything from ants in the kitchen to rodents in the attic. Our family here at All Seasons Pest Control can't wait to start helping you. When you choose our exterminators in Taylor, you get guaranteed protection from:
Ants
Beetles
Centipedes
Crickets
Earwigs
Fleas
Flies
Ladybugs
Stink Bugs
And More!
Image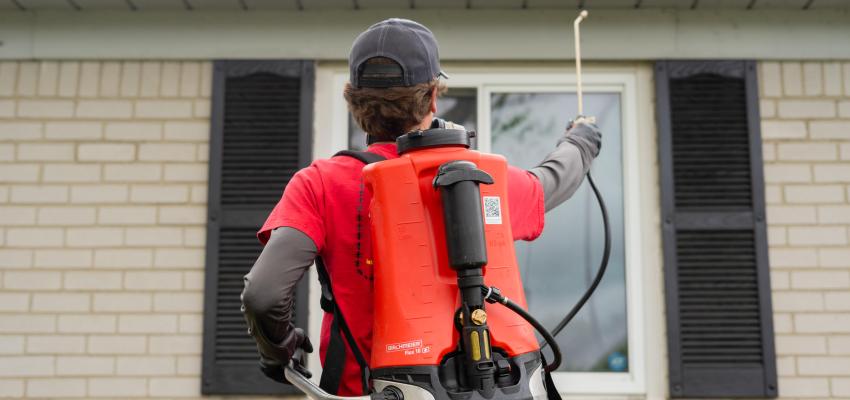 Image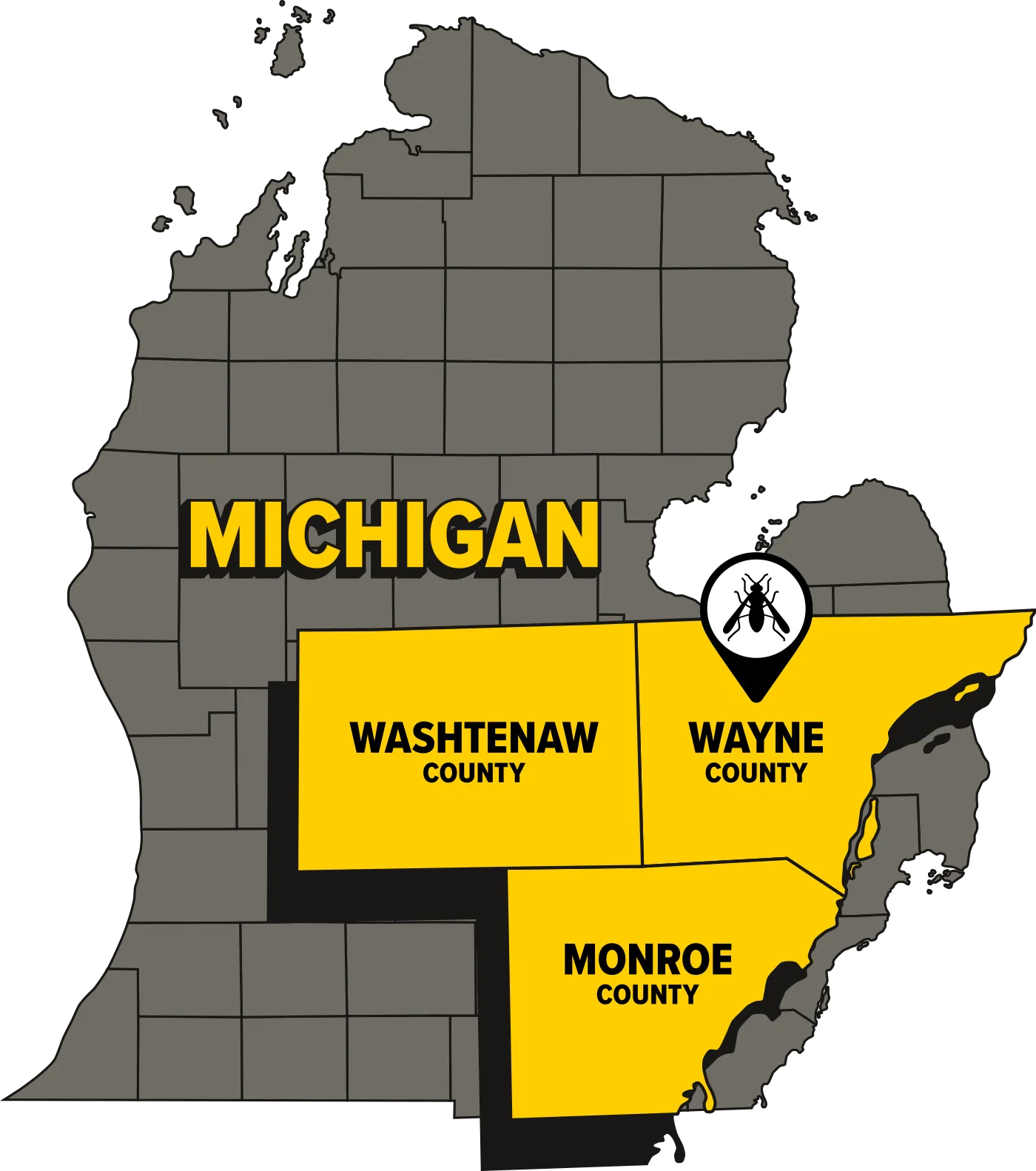 Let Our Family Protect Yours
As a family-owned business, we know how important your loved ones are, so we made it easy to protect them. Instead of using store-bought treatments that can contain harsh chemicals, our pest removal only uses products that we trust. These are things that we use in our own homes, so you know they're good! When you partner with us for pest control in Taylor, we will:
Inspect your home to locate the infestation and entry points.

Create a personalized treatment plan based on our findings.

Use products that are the perfect balance of safety and effectiveness.

Eliminate existing pests while protecting your home from future problems.

Re-treat at no additional cost if you're not completely happy.
The All Seasons Guarantee
The only thing worse than finding an infestation is thinking you finally got rid of it, only for pests to come back even worse than before. When you trust our pest control in Taylor, you never have to worry about this happening. That's because we offer guaranteed services! If pests persist after we're gone, let us know, and we'll re-treat for free. If you're not located in Taylor, you can check out our pest control in Detroit and the surrounding area. 
Bed Bug Exterminator in Taylor
Bed bugs are tough to spot because they're so small, and they're even harder to eliminate. These pests can hide between carpet fibers, in the seams of your mattress, inside picture frames, and even behind outlet covers. This makes it important to seek professional bed bug control in Taylor as soon as possible. The sooner we can get there, the easier it is to reclaim your home from uninvited bed bugs.
Our bed bug treatment includes:
A comprehensive inspection to learn more about the infestation.

Custom treatments that fit your unique needs.

Eco-friendly heat treatments that are also safe for your family.

Targeted liquid applications in common hiding spots for pests.
Stinging Insect Exterminator in Taylor
These insects aren't just annoying, but they're also dangerous. Hornets, bees, and wasps put you at risk for painful stings and allergic reactions. If you have an unwanted nest hanging around, give All Seasons a call! Our stinging insect control in Taylor will quickly and safely get rid of bees, wasps, and more, letting you enjoy your time outside without worry.
When you trust our stinging insect control, we will:
Complete an inspection to identify the type of nests and their locations.
Design a unique treatment plan based on your specific situation.
Use family-friendly treatments to eliminate insects.
Back our services with a six-month warranty.
Image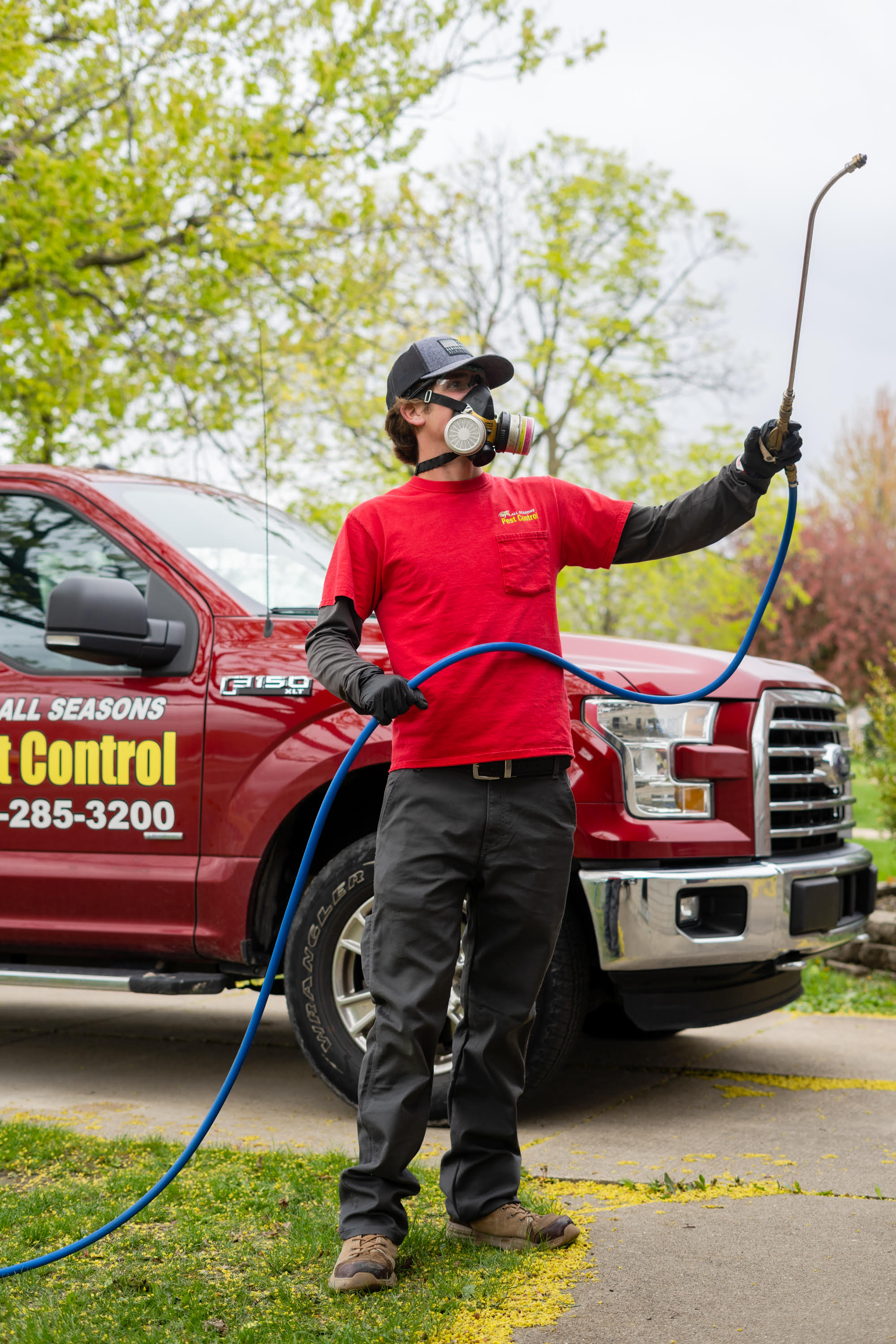 Rodent Exterminator in Taylor
Don't let rats and mice invade your home! These pests not only make you uncomfortable, but they also carry disease, damage your belongings, and pose a fire hazard. Trust All Seasons Pest Control, Taylor's reliable rodent control service since 1986. With 37 years of experience, we guarantee results and offer free re-treatments if you're unsatisfied. Say goodbye to rodents for good!
Our rodent control service in Taylor includes:
Thorough inspection of your home to find entry points and nesting sites
Installation of tamper-proof boxes inside and outside as needed
Strategic placement of bait in hard-to-reach areas like the attic and crawl space
Repair of entry points to prevent future infestations
Six-month guarantee to ensure long-lasting results
We understand that an infestation can happen anytime, so we offer speedy same-day service. Just call us before noon, and our Taylor exterminators will be there in a few hours to start treatment and kick rodents out for good.